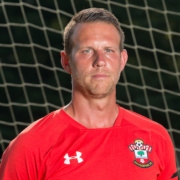 James Field
Owner & Lead Academy Coach
UEFA & US Soccer "A" Licensed Coach
U.S. Soccer Academy Coach of the Year (2016)
U.S. Soccer Academy Style of Play (2016)
Former MLS Academy Coach
20+ years of youth development experience
Soccer Field Academy
Albert Serrat
Academy Coach
Albert holds a UEFA PRO coaching license and has over 12 years of youth development experience.
Albert is an ex professional soccer player with an impressive resume. He played for FC Barcelona, Villareal, Real Madrid and for the Spanish National team.
Albert also had the privilage to play with Leo Messi in the U13 FC Barcelona team.
Soccer Field Academy
Nick Hills "Hillsy"
Academy Goalkeeper Coach
U.S. Soccer "D" Licensed Coach
United Soccer Coaches GK Level 3 Diploma
United Soccer Coaches Advanced National GK Diploma
Soccer Field Academy
Mauricio Mendez
Academy Coach
Working towards UEFA "B" License
Soccer Field Academy
Alejandro Valdivieso
Academy Coach
US Soccer D-License
Played at Drexel & Xavier University
Former Coaching experience Liverpool FC Academy, NJ
Former Coaching experience with New York RedBulls USSDA
Soccer Field Academy